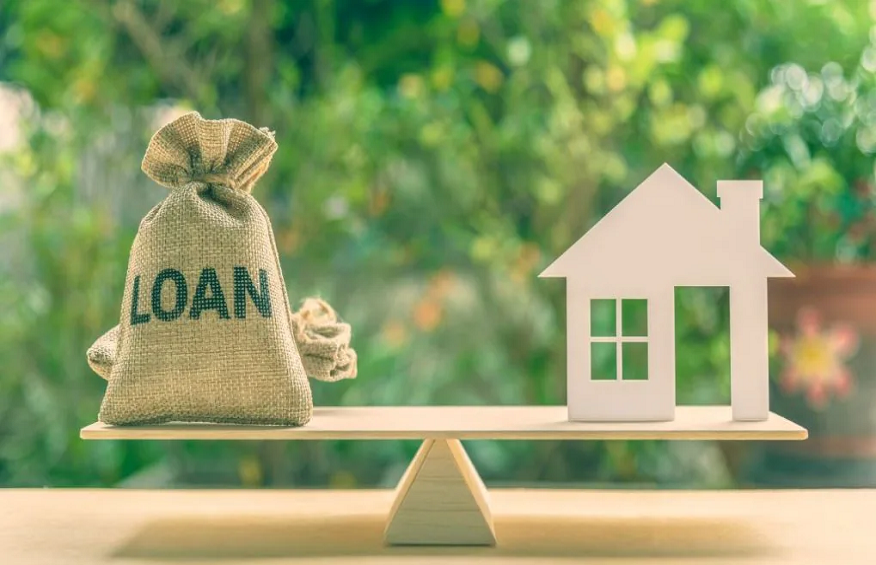 Unlocking Your Homeownership Dreams: Understanding Home Loan Eligibility
Read Time:
3 Minute, 41 Second
It represents stability, security, and a place where you can truly make your mark. However, for most people, this dream can only become a reality with the help of a home loan. To turn this dream into a reality, it's crucial to understand the concept of home loan eligibility and how it plays a pivotal role in your homeownership journey.
What is Home Loan Eligibility?
Home loan eligibility refers to the criteria and conditions set by lenders that determine whether you qualify for a home loan and how much you can borrow. It is essentially a measure of your creditworthiness and financial stability. Meeting these eligibility requirements is the first step in securing the funds needed to purchase your dream home.
Factors Influencing Home Loan Eligibility
Several factors influence your eligibility for a home loan. Understanding these factors is crucial for anyone considering homeownership.
A higher credit score indicates a better track record of managing credit and debt. Typically, a credit score above 700 is considered good and enhances your chances of securing a home loan at favorable terms.
Income and Employment: Lenders need assurance that you have a stable source of income to repay the loan. They assess your income level and employment history to gauge your ability to make regular payments. Having a steady job and a consistent income stream will boost your eligibility.
Debt-to-Income Ratio (DTI): Your DTI ratio is the percentage of your monthly income that goes toward paying debts, including credit cards, car loans, and student loans.  Typically, a DTI ratio below 43% is considered favorable for home loan eligibility.
Down Payment: While a down payment is not a direct eligibility criterion, it plays a significant role in securing a home loan. The more substantial your down payment, the less you need to borrow, making it easier to meet the lender's eligibility requirements. A down payment of 20% or more is often preferred.
Why Home Loan Eligibility Matters
Understanding the importance of home loan eligibility is crucial for a few reasons:
Higher Loan Amount: Meeting eligibility criteria can enable you to secure a higher loan amount, which is essential if you are looking to buy a larger or more expensive home.
Lower Interest Rates: A strong eligibility profile often leads to better interest rates. Lenders consider you less risky, resulting in lower interest charges over the life of your loan.
Faster Loan Approval: Meeting eligibility criteria can expedite the loan approval process. Lenders are more likely to approve applicants who meet their requirements, reducing the waiting time to get your dream home.
Flexible Repayment Terms: Eligible borrowers may have access to more flexible repayment terms, such as longer loan tenures, which can make monthly payments more manageable.
Tips to Improve Your Home Loan Eligibility
Now that you understand the significance of home loan eligibility, here are some tips to help you enhance your eligibility:
Work on Your Credit Score: Pay bills on time, reduce outstanding debt, and avoid opening new credit accounts in the months leading up to your loan application.
Increase Your Income: If possible, look for opportunities to increase your income. A higher income can improve your DTI ratio and boost your eligibility.
Reduce Existing Debt: Pay off outstanding debts or consolidate them to lower your DTI ratio.
Save for a Down Payment: Start saving for a down payment early. A larger down payment can not only increase your eligibility but also reduce the overall cost of your loan.
Maintain Stable Employment: Avoid changing jobs frequently in the years leading up to your loan application. Lenders prefer borrowers with a stable employment history.
Check Your Eligibility Before Applying: Before formally applying for a home loan, use online eligibility calculators or consult with lenders to get a sense of your eligibility. This can help you identify any potential issues and take corrective actions if necessary.
Conclusion
Unlocking your homeownership dreams begins with understanding home loan eligibility. It's the key that opens the door to your dream home. By focusing on factors like your credit score, income, and debt management, you can enhance your eligibility and put yourself in a better position to secure the home loan you need. Remember, the path to homeownership may require some preparation and patience, but the rewards of owning your own home make it all worth it. So, start planning, improving your eligibility, and take that significant step toward turning your homeownership dreams into reality.