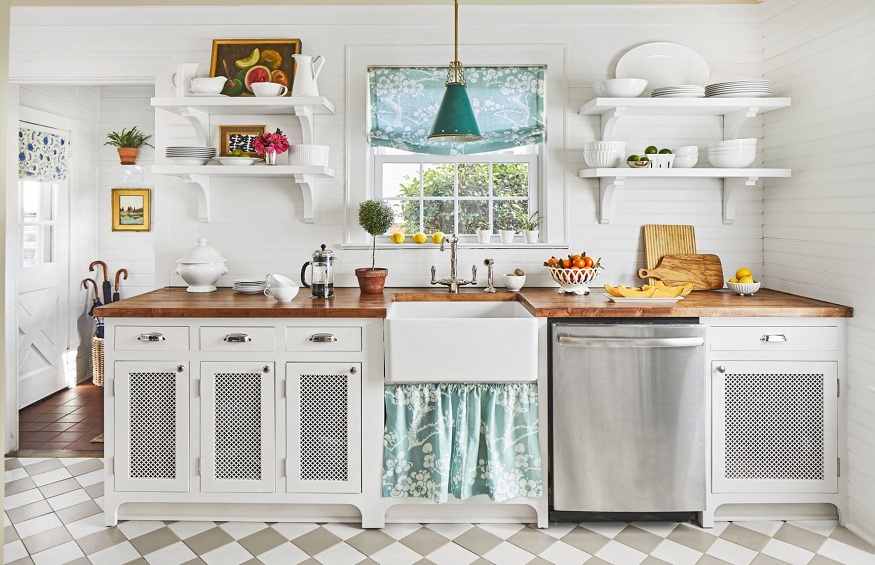 Effective tips for your kitchen renovation
Read Time:
3 Minute, 9 Second
There is one space in the house that never stops functioning. It keeps on functioning no matter what is going on. Yes, we are talking about your kitchen. Therefore, your kitchen must always be at a presentable state. Because it helps with the cooking. Apart from that, if you want to sell your house, you will gain a huge profit because of a nice kitchen. Suppose you are using your kitchen for more than a decade. Therefore, we can tell that your kitchen highly needs a renovation. So, if you have not planned for a kitchen renovation,here why must do it-
Given below are some of the tips you can consider before starting of renovation of your kitchen
Cost-effective tips
Firstly, the cabinets in your kitchen can be painted instead of being replaced. It is a DIY project which can be done with the help of family members, and you can save a lot of costs. It is also important to change the taps of your kitchen, and it is always better to get your kitchen very convenient and quality taps because they are going to be used several times a day in your kitchen. If you think you need some help regarding the kitchen renovation,call the renovation services and they will take care of everything.
Consider installing one countertop as well
You can consider adding one more counter as well at a lower height if you have kids in your family. It will help the kids a lot. You can also add quartz to your kitchen if you do not have kids at your place as it will provide you with some additional space. Whether you don't know where to do it or how to do it, there are professionals available whom you can reach many ways.
Walls
The walls in the kitchen are a place where you can put in your creativity by putting together the different designs of tiles. However, if you do not want to put in your creativity, then other options are also available, like plain stone and other normal tiles that can be used. The renovators will show you many options that you can choose from and are best for your kitchen.
Your budget
It is very important to make a budget first and then plan accordingly. However, the professional renovations does not cost you much and provide super service to your kitchen at the same time. If you have a budget constraint, make them aware. They will work under your budget only.
New Windows
You can also invest in putting new windows in your kitchen to enhance its look. You have to take down the old windows and replace them with new ones. Everything can be done in a hassle-free manner.
Lighting for your kitchen
Try to go for Cabinet lighting as it will provide lights in all the areas where it is required.
You can always refer to Pinterest for better ideas for the kitchen renovation. Additionally, if you hire someone or some services, tell them exactly how you want everything to be done. The design of the window, floor, lighting, shelves, drawers, and everything will be as per your choice for your kitchen renovation. If you are planning to do it yourself, then first make a budget and plan things out. Planning always makes a task easier, and when the task is as complex as kitchen renovation, then it certainly requires planning things before on your part.
Final Overview
Always remember that a nice kitchen will make you feel better while cooking. Check if the design is in synch with you and the aesthetics of your house. Apart from that, kitchen renovation can get you a raise in the price if you are planning to sell your house.