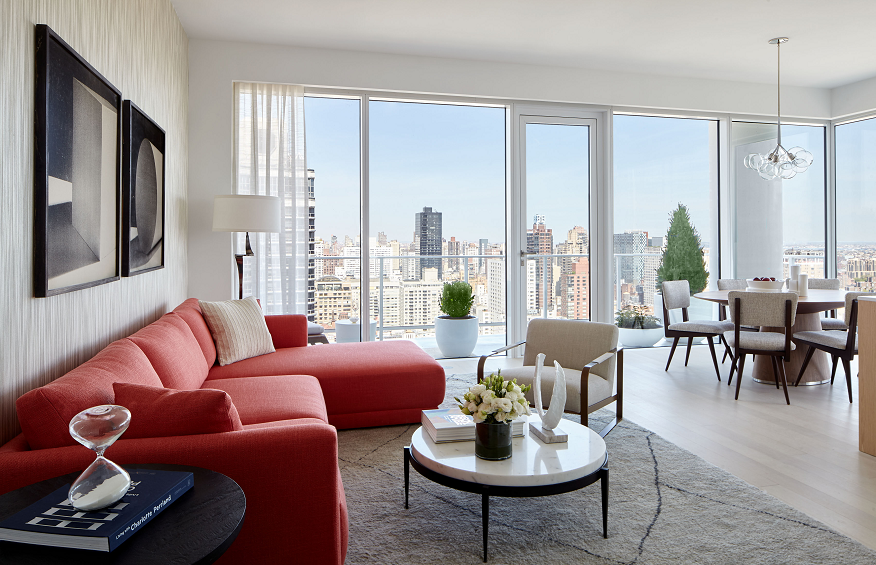 Is it Worth Investing in a Studio Apartment in 2023
Read Time:
3 Minute, 21 Second
In the realm of real estate, the studio apartment stands as a compact yet alluring option for those seeking an urban living experience. With its cleverly designed layout and efficient use of space, the studio apartment has gained popularity as a versatile housing solution. But in a dynamic market landscape, the question arises: Is it worth investing in a studio apartment in 2023? Join us as we delve into the world of studio apartments, weighing the pros and cons and uncovering whether this pint-sized living arrangement is a wise investment in the current era.
1. Efficient Living: Making the Most of Limited Space
Studio apartments are renowned for their ingenuity in maximizing limited square footage. With an open floor plan that combines multiple living functions into a single space, these apartments offer a minimalist lifestyle that encourages efficient living. The compact design prompts creative solutions for storage, multi-purpose furniture, and clever layouts that maximize functionality. For those seeking a streamlined, clutter-free existence, a studio apartment can be an enticing option.
2. Affordability: A Budget-Friendly Choice
One of the key advantages of investing in a studio apartment is its affordability compared to larger living spaces. In an era where housing costs continue to rise, studio apartments often come with a lower price tag, making them an appealing option for first-time buyers, young professionals, or those looking to downsize. The reduced upfront cost and potentially lower mortgage payments can provide financial flexibility and open doors to homeownership for those on a tight budget.
3. Prime Locations: Accessible Urban Living
Studio apartments often find their place in prime urban locations, placing residents at the heart of vibrant city life. With proximity to cultural hotspots, entertainment venues, dining establishments, and employment hubs, these compact dwellings offer convenience and a rich urban experience. For individuals seeking a bustling lifestyle and easy access to amenities, a studio apartment can be an ideal choice.
4. Rental Potential: A Lucrative Investment Opportunity
Studio apartments also present an enticing opportunity for investors looking to enter the rental market. Their smaller size often translates to lower maintenance costs, attractive rental yields, and a higher demand from young professionals, students, or short-term renters. Additionally, the trend towards co-living and micro-living spaces has further amplified the appeal of studio apartments as an income-generating asset.
However, it is crucial to consider potential drawbacks when evaluating the investment worth of a studio apartment in 2023.
One concern is the limited space, which may not suit individuals or couples who desire separate living areas or anticipate future changes in their living arrangements. The absence of distinct rooms can also pose challenges in terms of privacy and flexibility, especially for those who work from home or require dedicated spaces for different activities.
Furthermore, while the affordability of studio apartments can be advantageous, it's important to weigh the long-term prospects of appreciation and resale value. In some markets, the value growth of studio apartments may not match that of larger properties, potentially impacting the return on investment over time.
Ultimately, the decision to invest in a studio apartment in 2023 should be based on a careful evaluation of personal preferences, financial goals, and market dynamics. Consider your lifestyle, future plans, and the long-term viability of the investment. Consulting with a real estate professional or financial advisor can provide valuable insights and guidance tailored to your specific circumstances.
In conclusion, studio apartments in 2023 offer a unique blend of efficient living, affordability, prime locations, and rental potential. They cater to individuals seeking a minimalist lifestyle, those looking for a foot in the property market, or investors aiming to capitalize on the demand for compact urban living. However, it is essential to weigh the potential limitations in terms of space, privacy, long-term appreciation, and future flexibility. By carefully assessing your needs and conducting thorough research, you can determine whether investing in a studio apartment aligns with your goals and aspirations in the ever-evolving real estate landscape.